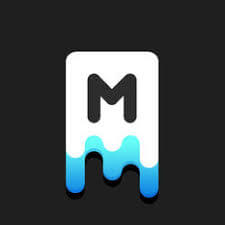 Merged is an addictive puzzle app for iOs and Android operating system. The user has to place piece on a board that have to match by colur and signs. If three or more similar pieces match they will be merged to the next higher type of pieces. The highest type of pieces will explode an wipe an area of the board.
The app provides a nice and colourful design. All user actions are visualised by animations. One negative aspect is the extensive usage of advertisement before the user is allowed to proceed to the next level. You have to watch a spot up to 30 seconds with no option to cancel.
The provides the main Features:
• Play easy to learn and fun to master matching games
• Match domino block numbers in addicting brain training puzzles
• Play anywhere, at any time
Connect Blocks with Engaging Colors and Graphics
• Connect dice of the same colors with beautiful graphics and visuals
• Connect shapes to create new colors for endless matching fun
No Limit to Lives or Time Limit
• Enjoy no time limits or lives for casual block puzzle action
• Match colors with ease, but try and not fill the entire screen
Combine colors and test your mind with this quick and addicting puzzle game and enjoy fun, casual brain training with Merged!
Link to Google Play Store
https://play.google.com/store/apps/details?id=com.gramgames.merged&hl=en_US
Link to Apple App Store
https://itunes.apple.com/us/app/merged/id1055672607?mt=8